Northstar Founding Partner
Donald L. Kramer, M.D., M.B.A.
As the Chairman of the Board and Chief Executive Officer of Northstar Healthcare Inc., Dr. Kramer (a board-certified anesthesiologist) offers over 30 years of relevant medical and business expertise. It includes a long and successful track record of syndicating multiple physician partnerships and profitably operating numerous surgical centers, all with a combined focus on innovation and uncompromising standards around patient experience and patient rights.
Doctor of Medicine from Thomas Jefferson University, Philadelphia, PA
Fellowship trained at Harvard Medical School and Stanford University
Master's in Business Administration from the University of Texas
Board certified in anesthesiology and pain management
Founded Northstar Healthcare through the largest Canadian IPO in 2007
"
Northstar Healthcare's mission is to provide an unsurpassed level of patient care by empowering its partner physicians with world-class resources, highest levels of collaboration and integrity, innovation, and management and operations services support. We strive to be recognized as a leading healthcare organization for patients and as a preferred partner for physicians.

"
- Don L. Kramer, CEO
ABOUT NORTHSTAR HEALTHCARE INC.

Northstar Healthcare is a publically traded company (on the Toronto, Canada's TSX exchange) and is full-service healthcare development and management company. With a collective leadership experience, which includes developing and managing over 100 surgical centers, Northstar constantly strives to provide superior medical care, increased patient satisfaction and lower costs for healthcare delivery. Northstar is a recognized innovator and leader in the industry.
Core Competencies: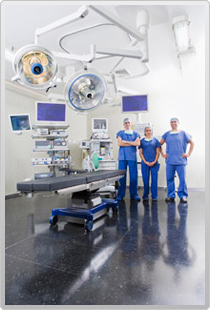 Development and management of surgical centers, clinical laboratories and radiology and diagnostic centers

Revenue cycle management
Facilities management
Staff management

Marketing

Patient recruitment
Direct-to-consumer marketing

Digital: search/web
Traditional: TV/print/outdoors

Patient lead management
Physician marketing
Point-of-care marketing

Finance

Mergers & acquisitions
Partnerships

Legal
EXPERTSE IN MULTIPLE SPECIALTIES

Northstar Healthcare, in connection with its physician partners, develops, owns and operates significant outpatient surgery centers in the Dallas and Houston, Texas markets. With its physician partners, Northstar offers an extensive network of highly trained surgeons across multiple specialties, such as:
Spine Surgery
Pain Management
Orthopedic Surgery
Podiatry
General Surgery
Gastrointestinal Scopes
Otolaryngology (Ear, Nose & Throat)
Oncology