Date: July 10, 2014
Author: Channing Alexander
We are excited to announce that Dr. Terry Simpson has joined Northstar Healthcare at our Scottsdale, Arizona location. Dr. Terry Simpson is one of the nation's most experienced bariatric surgeons. In 2009, Phoenix Magazine named him the top doctor in Arizona. Dr. Simpson is widely known for being one of the first surgeons to offer the gastric sleeve for weight loss. He is also known for his work with gastric placation and the Lap-Band.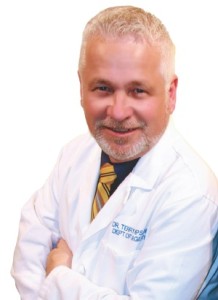 Dr. Simpson received his undergraduate, graduate, and medical degrees from The University of Chicago, and completed his surgical residency at Virginia Mason Medical Center in Seattle. He is a member of the American Society of Metabolic and Bariatric Surgeons, as well as a Fellow in The American College of Surgeons.
Dr. Simpson has been performing weight loss and laparoscopic surgery for over 20 years. He began doing laparoscopic bariatric surgery in 1994, gastric sleeves in 2001 as a stand-alone procedure, and then began offering it laparoscopically in 2002 and Lap-Band surgery in 2003.
With thousands of laparoscopic cases under his belt, Dr. Simpson's advanced skills helped him become the first Arizona proctor for Allergan, the company that made the Lap-Band. As a proctor, he has taught surgical residents for years and is involved in training of medical and physician assistant students.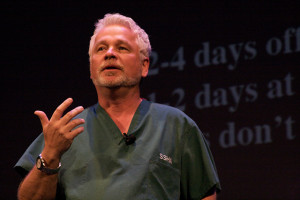 While weight loss surgery is important, Dr. Simpson also teaches his patients the importance of changing their diet and taking steps to live a healthier life. In order to help his patients live a healthier lifestyle before and after surgery, he piloted a program of Google Hangouts for them with their own private area to communicate. He also conducts seminars and "Weight Loss Fests" throughout the year to offer the best support possible and help keep them encouraged to live a healthier lifestyle.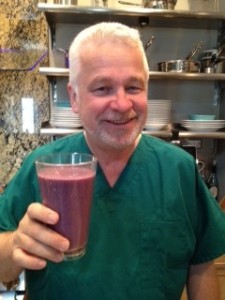 To help others understand weight loss surgery and the process that goes with it, Dr. Simpson has authored three books, is a regular columnist for BossFit magazine as well as a contributor to Owner Magazine.
As you can see, Dr. Terry Simpson is an experienced bariatric surgeon that has a lot to offer. He has partnered with Northstar Healthcare in Scottsdale, Arizona to help people reach their weight loss goals. To set up an appointment with one of the world's top bariatric surgeons, call us today at 480-398-8500.
Want to learn more about Dr. Terry Simpson? He can be found on Google Plus at http://plus.google.com/+TerrySimpson, on Twitter @drterrysimpson or on Facebook www.facebook.com/drterrysimpson. You can also visit his website at www.drsimpson.net to learn more about Dr. Simpson and his work.