Date: May 7, 2014
Author: Channing Alexander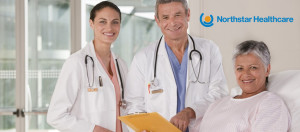 Join the Northstar Healthcare family! We are currently looking to hire a Website Designer/Developer and a Marketing Data Analyst. The descriptions and responsibilities for each job position are below. If interested, please contact Nicole Morrison at 281.840.5194 or nmorrison@northstar-healthcare.com.
Website Designer/Developer
High performance and creative Healthcare Management & Marketing company is looking for passionate professional to work on their marketing team as a website designer and developer.
This role is responsible for designing, developing, and maintaining all company sites.
Responsibilities:
Plan site design by clarifying goals and functionality
Develop site navigation to effectively funnel traffic through content
Develop site content and graphics, including copy and page layout, by coordinating with copywriters and graphics artists
Ensure cross-platform programming language
Maintain and update site content
Monitor performance by collecting, analyzing, and summarizing data; reports on results
Required Experience/Qualifications:
2-3 years of experience
HTML
Photoshop and Illustrator
CSS
Web and user interface design
Flash animation experience
Data Analysis and database experience
Ability to prioritize in fast-paced environment with multiple campaigns
Data Analyst - Marketing
High performance and creative Healthcare Management & Marketing company is looking for passionate professional to work on their marketing team.  This opportunity will provide the individual a chance to work with some of the brightest professionals in both the marketing and finance arena, yet work in an innovative and fast-paced environment.
As part of the marketing team, you will work closely with multiple departments to consolidate information and provide data-based suggestions for a marketing/media mix.
Responsibilities:
Maintain and improve existing Marketing Metrics reporting processes and outputs for decision making
Partner with department to perform financial and statistical analysis of key marketing, sales, operational, business development, and financial initiatives; determine ROI, IRR and NPV and make recommendations accordingly
Provide accurate, timely and reliable operating and marketing planning reports.
Objectively deliver insights and encourage a culture of data-driven decision making
Analyze results down to the market, vertical and lead acquisition level; spot trends and opportunities and develop alternatives for improvement and action
Develop initiatives utilizing segmentation strategies based on customer behaviors, business drivers, competitive environment and past program results.
Develop analytic dashboards to help leadership monitor key metrics.
Responsible for developing, executing, and measuring effectiveness of Marketing Campaign Reporting
Work closely with Marketing, Sales Leadership and other parts of the organization to develop recommendations based on valid and reliable market, consumer and economic research data sources.
Required Education/Experience:
Four-year degree in business, marketing, or related field
2-3 years of experience using advanced analytics to drive business/marketing results
Able to manage and manipulate large amounts of data from different platforms
Analytical and audit skills
Experience with marketing campaigns, marketing information, and CRM
Extensive experience with data analysis software, such as SQL, MATLAB, Excel, Coremettics, Google Analytics, etc.